Perhaps, you have been looking for a Long Island Sign Company that can help you carve your door, design a beautiful interior decoration for you, give you a fantastic exterior signage, frame your wooden furniture, or maybe you just need to customize and personalize your musical instruments, the number one Long Island Sign company that guarantees astounding beautiful works of art is J Sign Inc. At J Sings Inc., we offer various services using our high end Computer Numerical Control (CNC) cutting machines. Our top quality CNC machines are specially designed to engrave diverse forms of signage on your items.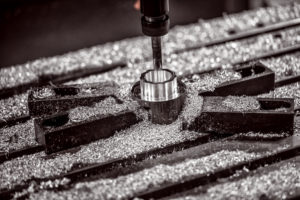 This company is much more than a signage company. We also offer digital marketing to our clients. We specialize in attractive and effective website designs. We will create your personal and business websites while helping you drive traffic to your website and business through our digital marketing platform. We do have a track record of effective business marketing for all our clients. With us, you are assured of greater revenues as well as an increase in customers. At the core of our products and services is innovation. Innovation drives businesses. Innovation itself is a grand design of art which is one of the reasons why we have been in this business for decades.
Our CNC cutting machines include plasma cutters, oxy-fuel and water jet cutters, among others. The afore-mentioned cutting machines deliver great marketing signage for your businesses and homes. Having worked with a variety of customers and diverse applications in the last few decades, we have diligently reached the peak of custom signage, vehicle wraps, and just any form of signs here on the Long Island of Patchogue, New York. Our sign services have been appreciated by individuals and businesses.
We incorporate state-of-the-art CNC technology such as the Techno Router to provide you with fantastic products and services. Our Techno Router machine can cut various hard materials like wood, plastics, steel, aluminium, et cetera. You do not have to visit any Long Island carpentry shop anymore. We guarantee you high end cutting of mortises and tenons. At J Sign Inc., our principle is held firm in consistency, quality of work, and high productivity. You can contact us for just anything, any design you need for your business. We will turn your call into a beautiful partnership.